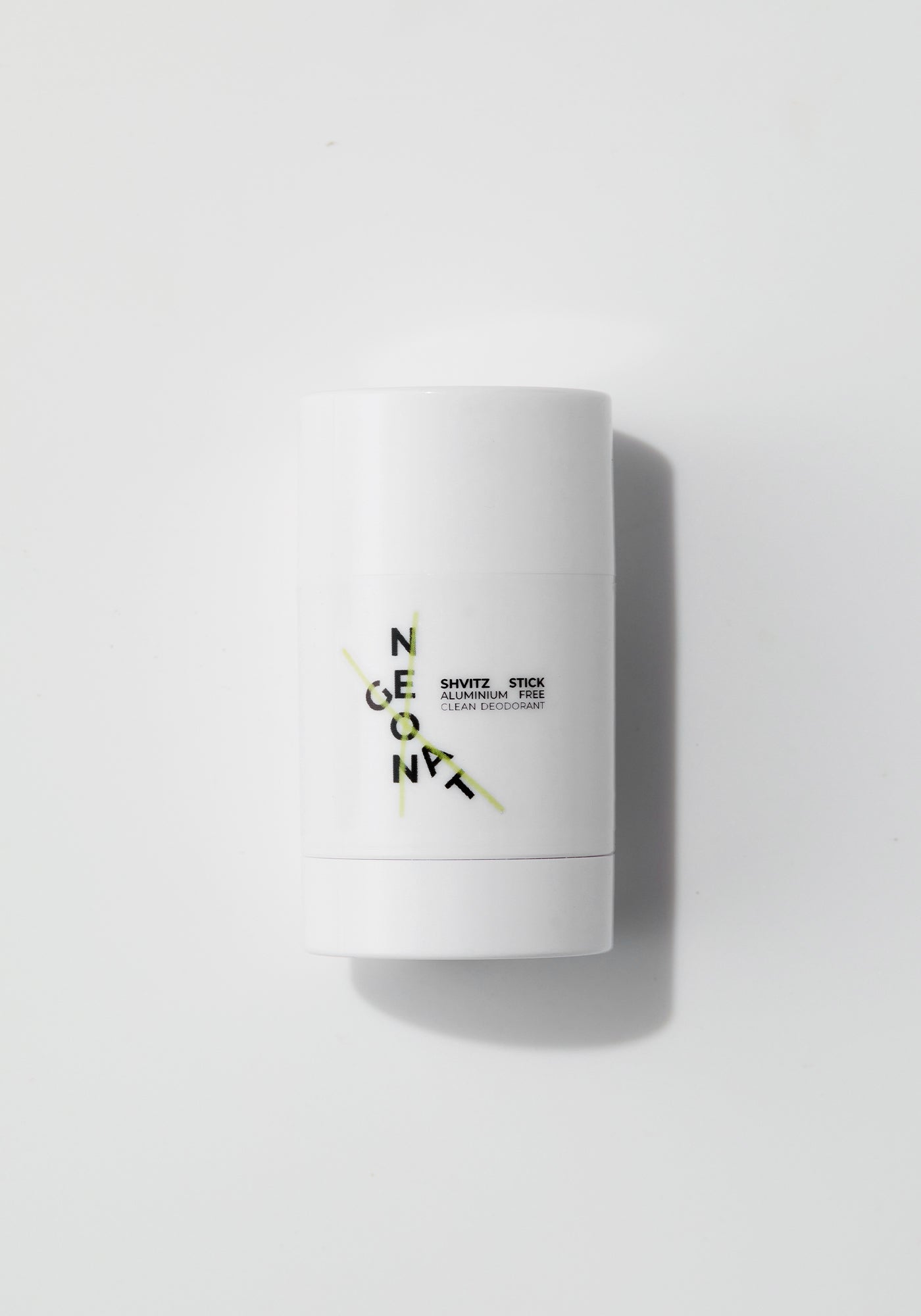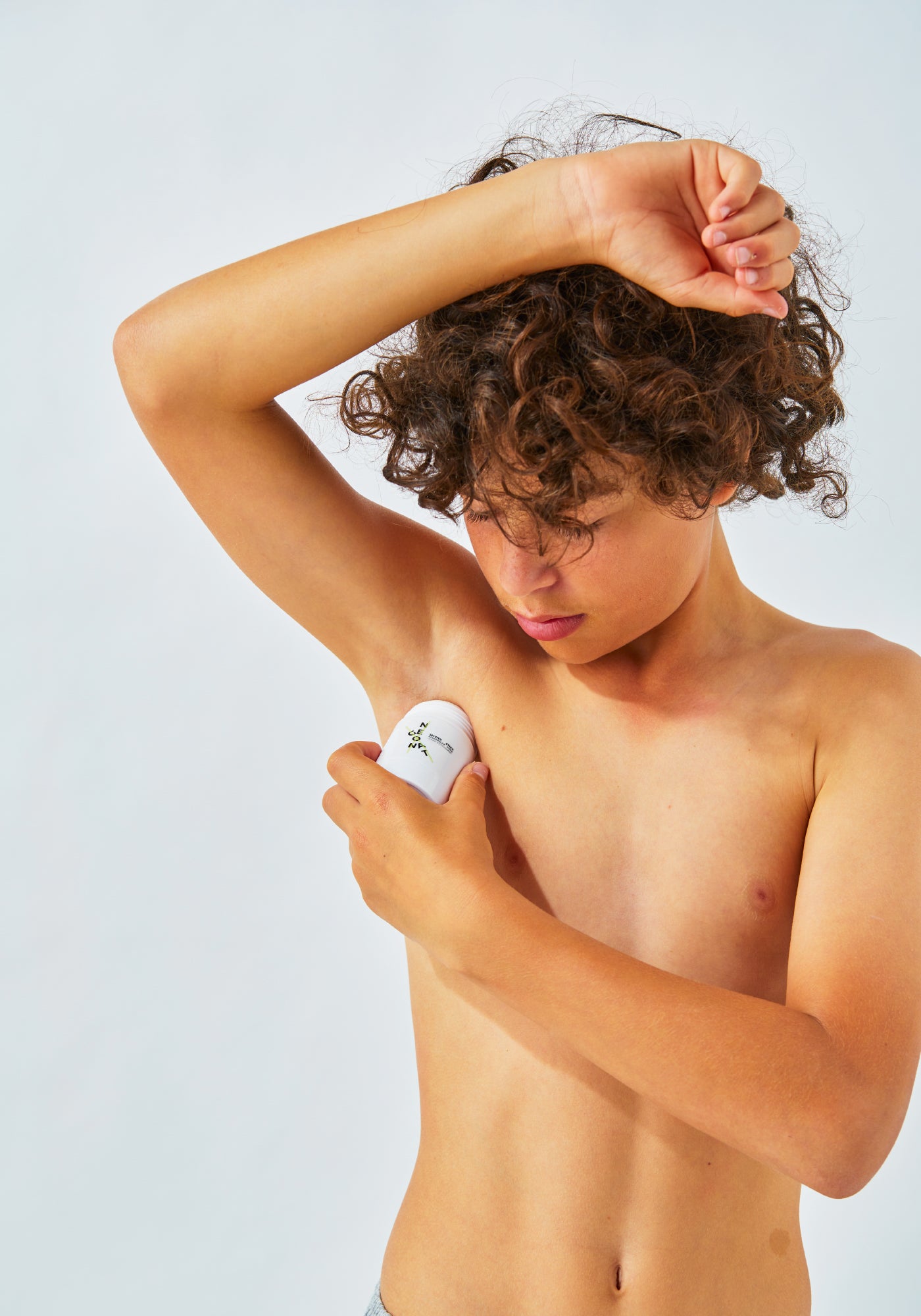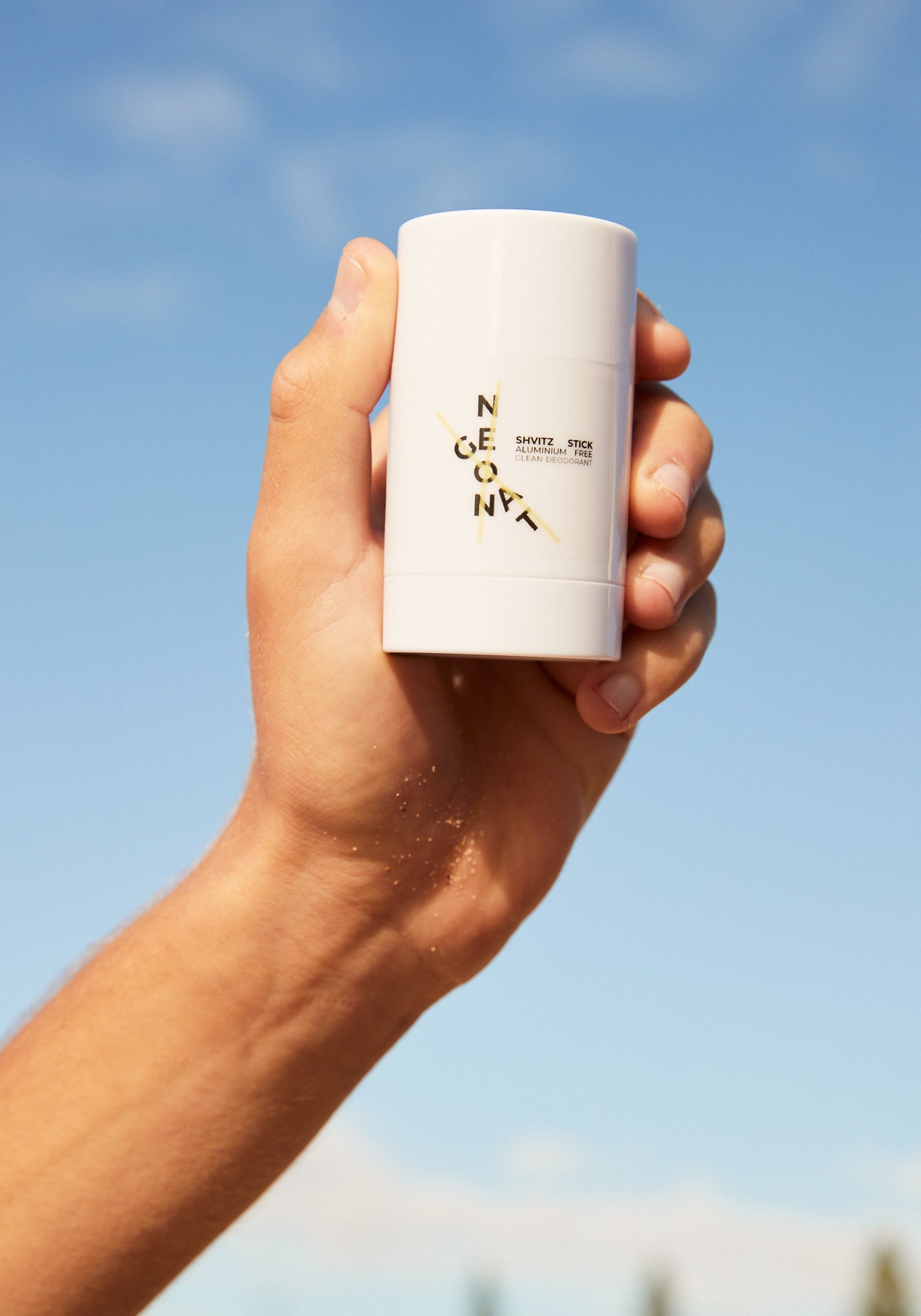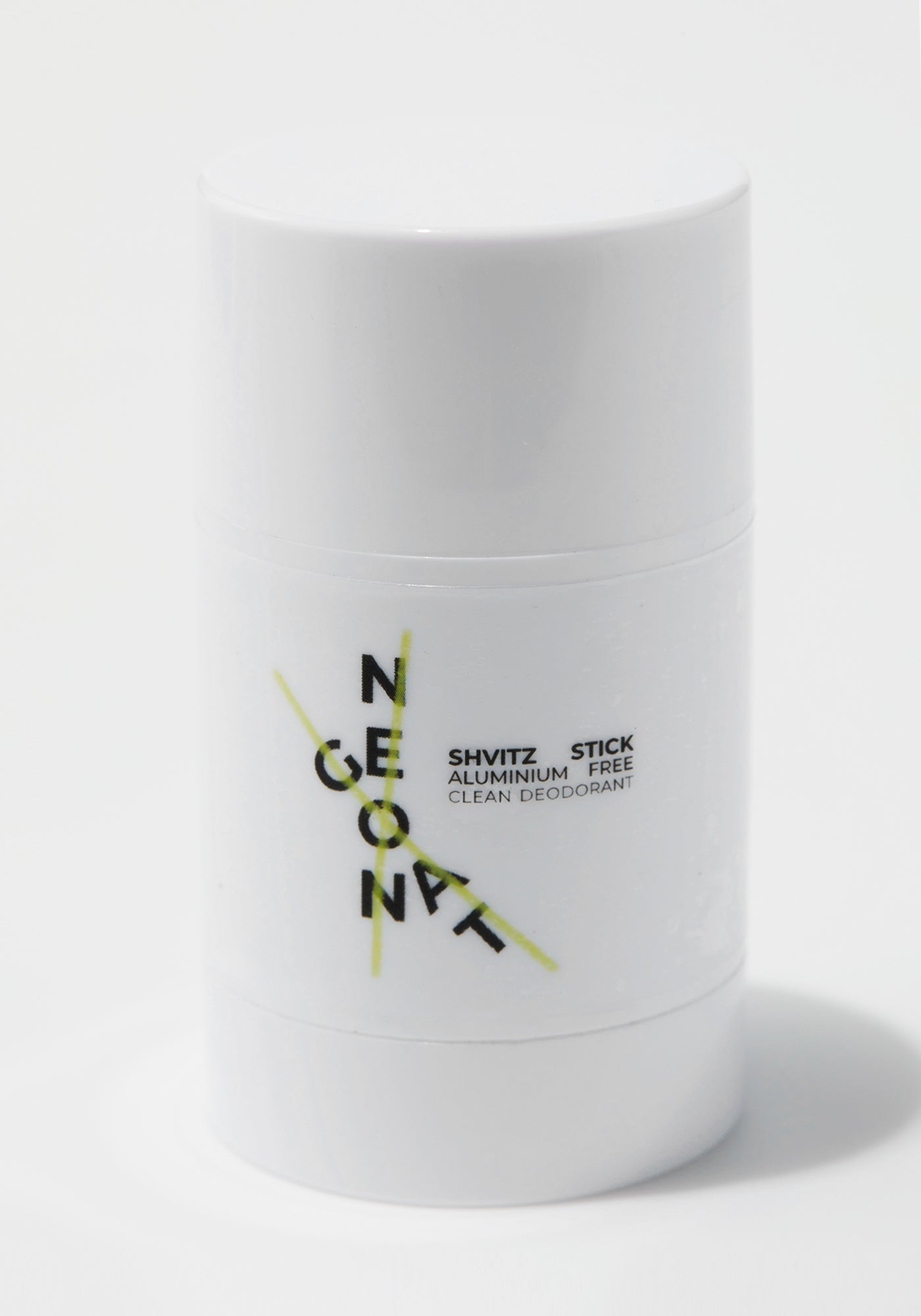 SHVITZ STICK: CLEAN DEODORANT WITH CITRUS OILS AND ANTI-BACTERIALS.
Forget sweating the small stuff with this soothing stick deodorant crammed with vitamin C, cleansing botanicals, super antioxidants and anti-odour natural salts. What do all the big 'anti' words mean? That you'll stay fresher, longer. Our glide-on, vegan formula is free of cruelty, aluminium and parabens. It's never sticky. You'll smell like warm summer citrus.
Dermatologically tested and made clean and cruelty free in Sydney, Australia.
WHY WE LOVE IT: Smooth As feel. Juicy, ripe citrus scent. Powerful odour protection and cleansing. Winner.
WHAT IT DOES: Dude. Stops you smelling like feet.
WHAT IT WON'T DO: Kick the goal, text the person you like, pass the maths test. That's on you (but we back you.)
HOW TO USE IT: Apply to clean underarms daily or as needed. Forget BO problems then repeat. Covered.
SIZE: 60g
SHIPPING

We deliver Australia wide (but not to PO Boxes) via Sendle, founded as Australia's first 100% carbon neutral delivery service, at a flat rate of $9.00.

Delivery to most addresses is expected within 3-14 business days from the time your order has been shipped. 
MADE FOR CAR-POOL DRIVERS EVERYWHERE.
Liquid error (layout/theme line 77): Error in tag 'section' - 'overlay-newsletter' is not a valid section type