Our ingredients are dermatologically tested and jam-packed with super antioxidants, Vitamin C, natural antibacterials and cleansing botanicals which will stop odour, soothe skin, and make you feel and smell citrusy fresh. 
Think aloe vera, Kakadu plum, quandong, lime, mandarin and bergamot essential oils.

Aloe Barbadensis (Aloe Vera) Leaf Juice Powder: soothes and
moisturises skin and acts as an anti-inflammatory. Also has antimicrobial
properties. Lots of the best antis so we're pro it. Excellent cleansing and
detoxifying agent.
Alcohol Denat: this sounds like it belongs on a bar shelf. What it really does is help skincare products absorb ingredients and makes the product last longer. Plus it helps remove excess oil from skin.
Aqua: or you might know it as… water. The most common skincare ingredient of all. Because it does wonders.
Caprylic/Capric Triglyceride: an effective skin softening ingredient that works as an anti-oxidant and binds other ingredients together.
Cetyl Palmitate: thickener and emollient that moisturises and lubricates the skin without clogging pores.
Citrus Aurantifolia (Lime Oil): like other citrus essential oils, it's chockers with health-boosting medicinal properties including antiseptic, antibacterial and antiviral.
Citrus Bergamia (Bergamot) Peel Oil: this silky natural cleanser is extracted from the rinds of citrus fruit and adding it to any skincare formula helps remove dirt and impurities. Great for oily skins.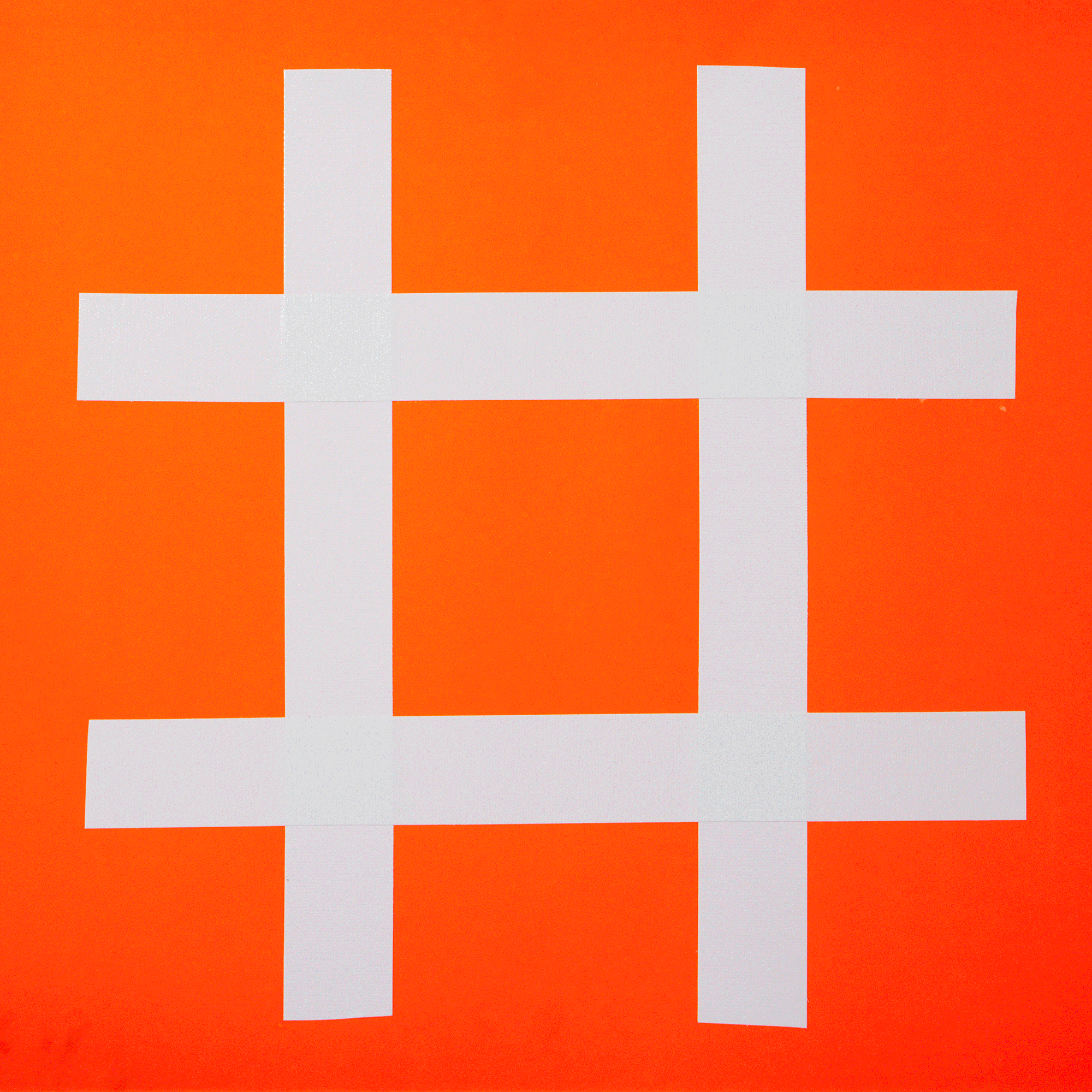 Citrus Nobilis (Mandarin Red) Peel Oil: known for its healing properties, Mandarin extract is antiviral, antiseptic, astringent and exfoliating and helps to diminish acne, brighten skin and even support cellular health. Wowee!
Glycerin: a clear, colourless, odourless liquid that improves skin barrier function, accelerates wound healingand provides protection against skin irritants.
Ethylhexlglycerin: a skin conditioning agent that makes a great deodorising ingredient.
Helianthus Anuus (Sunflower) Seed Oil: has the ability to help replenish, strengthen and soothe skin while improving skin hydration and providing antioxidant protection.
Hydrogenated Castor Oil: stabilises cosmetics. What can we say? It's a non-glamorous workhorse that keeps things fresh.
Myristyl Myristate: improves the texture of skincare products and moisturises like a champ.
Polysorbate 20: used in cosmetics and skincare products as an emulsifier and fragrance ingredient. It's one of the good guys.
Phenoxyethanol: helps preserve other ingredients so your product stays fresh.
MOISTURISES LIKE A CHAMP.
Terminalia Ferdinandiana (Kakadu Plum) Fruit Extract: used by Indigenous Australian communities for centuries as an antiseptic and healing remedy, the Kakadu plum contains the world's highest concentration of nutrient-available Vitamin C and
is packed with antioxidants, anti-fungal, antiviral and anti-inflammatory properties.
Triethyl Citrate: an active ingredient in deodorant with a component that reduces the build-up of B.O. by inhibiting the sweat-producing bacteria enzyme. Non-toxic, eco-friendly and bio-degradable.
Tocopherol: is a fabulous form of Vitamin E and helps hydrate skin while working as a powerful antioxidant and anti-inflammatory agent.
Santalum Acuminatum (Quandong) Fruit Extract: used through the ages by Indigenous Australian communities for its healing properties, it gives strong defence against free radicals and skin damage. It keeps sebum and debris moving and skin cells clear while reducing inflammation.
Zinc Ricinoleate: this cool little ingredient traps and absorbs odour molecules, so the odour receptors in your nose can't pick them up.
NO PARABENS. NO NASTIES. NO B.S.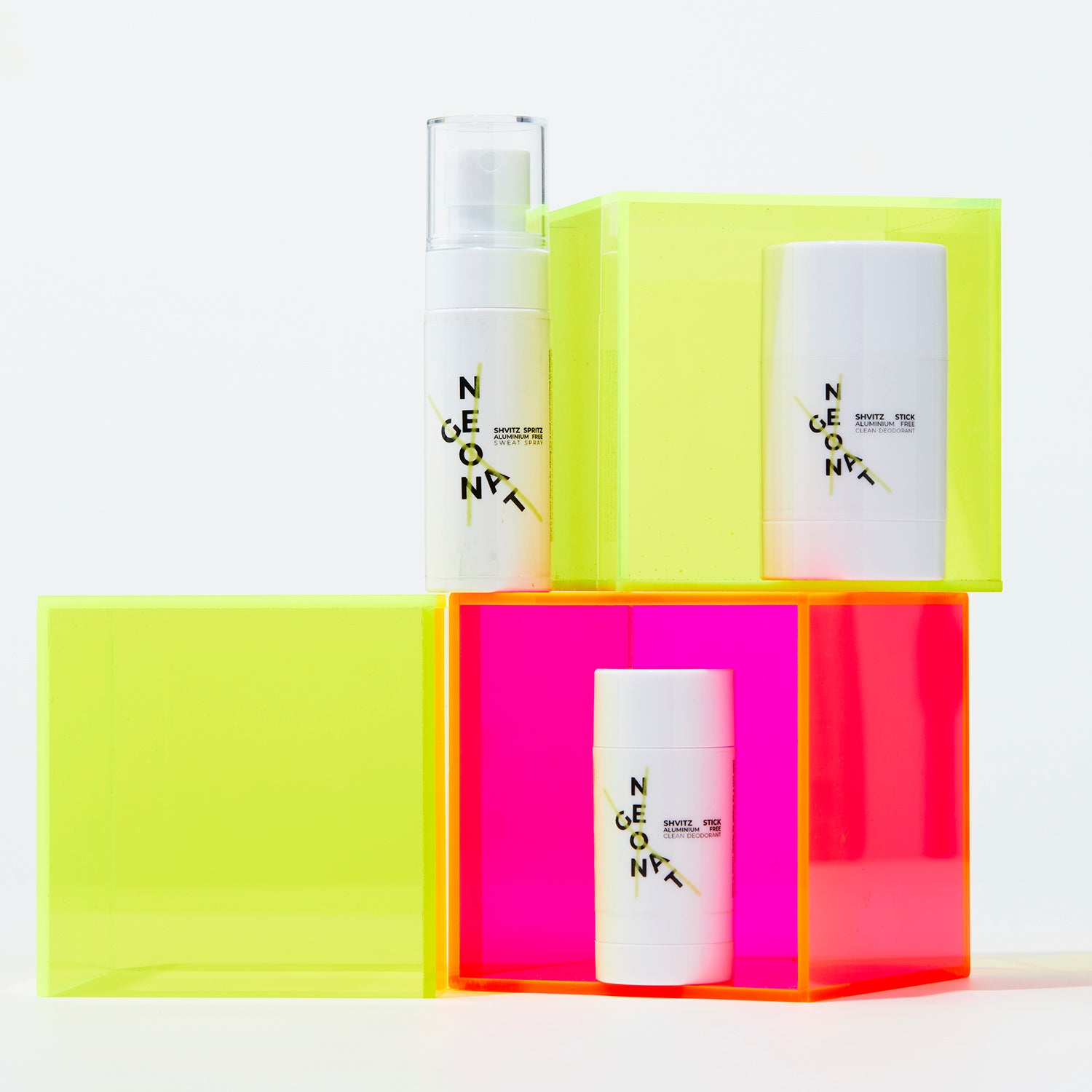 No silicones, parabens, PEGs, sulfates, GMOs, mineral oils, petroleum, synthetic colours, synthetic fragrances or animal testing. None.

Silicones are slippery, synthetic polymers used in skincare to make things look and feel nice on skin. Brands use them in primers and foundations. The downside? They can create a skin film that clogs pores and dries out skin. So, we don't use them.
Parabens are chemicals used to keep food, cosmetics and therapeutic products fresh and free from bacteria. Because we know easily irritated and allergy prone skin can react to parabens and Neon Goat's products are formulated to be sensitive-skin friendly, you'll
never find them in any of our products.
Sulfates are cleansing agents. that make things foamy and help get rid of dirt and oil. Handy, yes, but they're another potential irritant to sensitive skin and eyes, so we keep 'em out.
Petroleum and mineral oils are petroleum derivatives that coat the skin but that's all - no nourishing. So no point for us. Instead, we go for plant-based occlusives which do the double header: replenish and nourish.
Synthetic Colours make products look good. Which is nice. But since they're purely there for good looks, can sometimes irritate sensitive skin and have zero skin care benefits, we don't buy into them. Ever.
GMOs are "organisms in which the genetic material (DNA) has been altered in such a way that does not occur naturally", says the World Health Organisation. Yeah, we don't like the sound of that either. And because there aren't enough long-term studies about GMO-laden skincare to know how skin will react to them, we give them a miss.